Comprehensive Termite Solutions For Houston Home & Business Owners
Property damage is something that's all too common for property owners. However, when pests such as termites cause damage, the problem can grow out of control quickly. For example, termites are known for remaining undetected as they eat away at the wood in your building for years. That's a lot of time for damage to build up.
The damage caused by termites wouldn't be such a big deal if they operated on their own, since they're so small. However, they live and work in colonies, which can quickly multiply into new colonies as the size of the original colony continues to grow.
Thanks to their reproduction rates and the difficulty involved with controlling a termite problem, the only viable way to handle them is to work with a professional pest control company trained in termite control.
Signs Of A Termite Infestation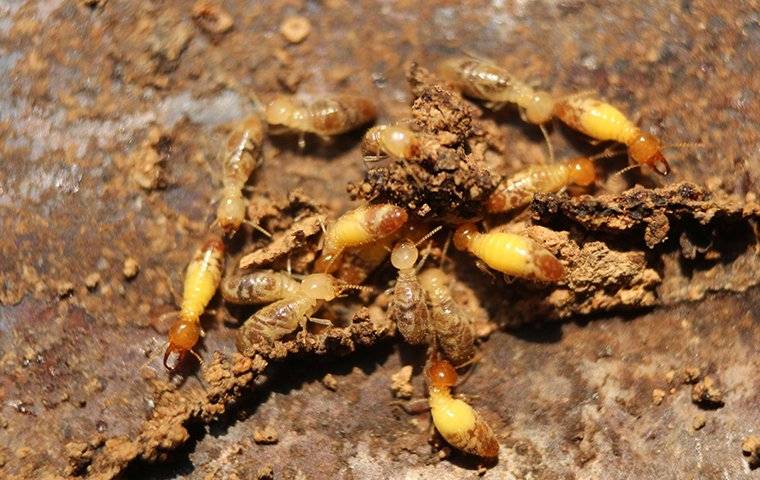 The best way to stay ahead of a termite infestation is to know the signs to look for. Some of the most common signs to look for include:
Mud tubes
Frass (termite excrement)
Hollow wood
Blistered wood
Wings that have been shed
Termite Damage In Many Forms
Property damage comes in many forms and affects people in a number of ways. The main types of property damage caused by termites include the following:
Structural Damage
Termites don't discriminate when it comes to wood, which means the wood that forms the building's structure is at risk. Given enough time, your safety can be threatened and the financial costs to perform repairs will be high.
Cosmetic Damage
Besides wood, termites also eat paint, sheetrock, flooring, and other materials. As such, cosmetic damage is a concern as well. Plus, the financial liability is high and it's rarely covered by insurance.
Our Termite Control Process
With so much at risk and the tricky behaviors of termites, our service specialists use a specialized approach to address termite problems. At Pest Stoppers, we've broken down our approach to the following process:
Inspection
During this step, we focus on the entire exterior and problem areas, and we check to see if the home has ever been treated for termites. In addition, we check for the conducive conditions that led to the existing termite infestation, so we can correct those problems as well.
Treatment
For our treatment, we use both Termidor SE and Termidor HE, and we also may place termite bait stations. Our findings during the inspection will determine which we use and to what extent. Finally, we'll also use Termidor Foam foaming spray in the wall voids.
We're confident in our ability to provide quality service you can depend on, which is why we offer a 10-year warranty, which includes an annual follow-up.
Stop Termites In Their Tracks With Our Houston, TX Termite Treatments
Do you think you have a termite problem? Contact our service specialists at Pest Stoppers to determine your termite control options and needs for quality service that gets the job done right. Learn more about our home pest control and commercial pest control service offerings.
Request Your Free Inspection
Complete the form below to schedule your no obligation inspection.