Reliable Rodent Control To Protect Your Houston Home Or Business
Whether they're invading homes or businesses, rodents bother everyone. Since the Houston, TX, area is so warm most of the year, they're a problem that exists year-round. Not only are rodents annoying, but they're also harmful to your health and property.
The two most common types of rodents you'll experience in the Houston area are mice and rats. Both types require professional rodent control to correct the problem and do away with the infestation.
Rodents Bring Big Problems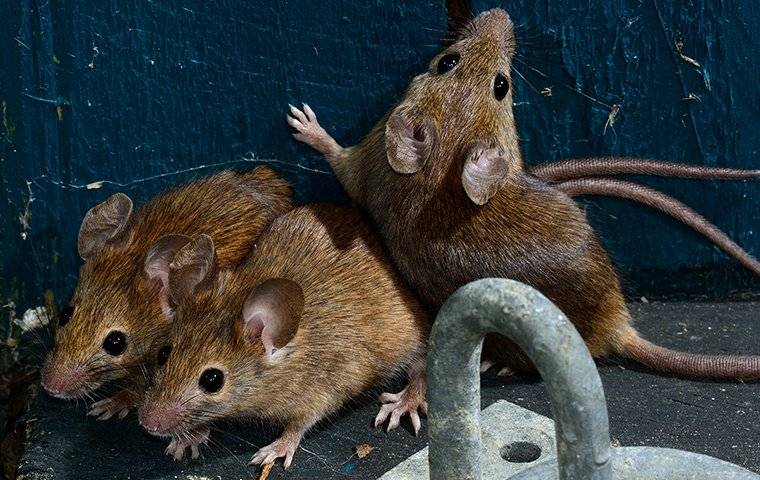 Rodents go big when they bring problems to your home or place of business. While there are a lot of problems they can cause, the most common issues associated with rodents are:
Property Damage
Rodents have teeth that never stop growing. This forces them to chew constantly to grind the teeth down, which results in holes in your clothing, walls, and even chewed-up electrical cords.
Health Issues
Rodents also transmit several illnesses and diseases due to the pathogens they carry. These include, but aren't limited to, hantavirus, rat-bite fever, and salmonellosis.
Parasites
Besides pathogens, rodents also carry parasites like ticks and fleas. Both of those pests transmit their own diseases, which means rodent infestations equal a double threat at minimum.
Reproduction
Both rats and mice are known for having a rapid reproductive cycle, which translates to ten mice or rats becoming 40 or more in seemingly no time.
Since rodents are smart and learn from others' mistakes, the standard DIY solutions available offer limited success, if any. As such, the best approach to rodent control is working with trained professionals.
Our Rodent Control Process
It's true that rodent control requires a specialized approach to be effective. However, at Pest Stoppers, we don't believe in making the process any more complicated than it needs to be. That's why we've honed our approach to a three-step process that is exceedingly effective.
The first step we perform is to identify, bait, and trap the rodents in question. We accomplish this through a comprehensive inspection that ensures we find their hiding places without fail.
Once we've completed the first step, we focus on sealing up all entry points, so other rats and mice can't get inside anymore. We also remove any dead rodents found at this time. During this step, we will reset the traps and replace the baits.
Our third and final step is to come back and remove all nesting areas while sanitizing the nesting sites. If there are any dead rodents found, we'll remove them at this time.
Each step is typically separated by a four-day period for maximum effectiveness. For exclusion work, we'll repair small entry points with steel wool, expanding foam, and other similar materials. Our exclusion work comes with a one-year warranty.
Remove Rodents From Your Houston Property
Are you in need of rodent control services? Contact our service specialists at Pest Stoppers to find out more about your rodent control options. Learn more about our home pest control and commercial pest control solutions.
Request Your Free Inspection
Complete the form below to schedule your no obligation inspection.