Thorough Mosquito Control Services For Your Houston Home Or Business
The warm weather of the Houston, TX, area always means greater pest activity throughout the year, and one pest that loves to make its presence known is the mosquito. Since mosquitoes like to feed on blood, the presence of itchy welts all over the body is more common than people wish. Unfortunately, that's not the end of the problems mosquitoes can cause.
Disease Transmission Via Mosquitoes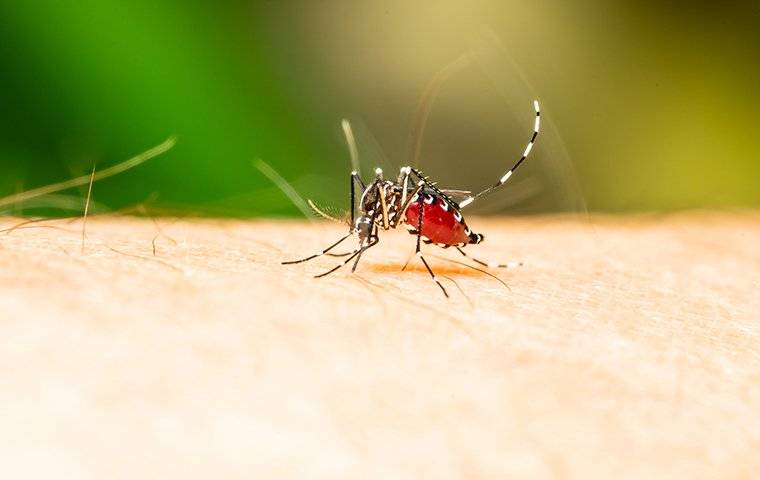 Sometimes those itchy welts lead to additional complications like illnesses and diseases. Some of the most common mosquito-borne diseases in the United States are West Nile virus, Eastern equine encephalitis, and dengue fever.
Unfortunately, there are other mosquito-borne conditions just as serious, if not worse, throughout the rest of the world. Some examples include yellow fever, malaria, and chikungunya. Extreme care is needed when traveling internationally especially because these diseases have a wide range of symptoms and reactions.
Keeping Yourself Protected
The best way to remain protected as treatment occurs is to stick to tried-and-true tips. Some effective preventive measures include the following:
Wear long sleeves and pants.
Minimize time spent outside at dusk or dawn.
Keep landscaping and lawns maintained.
Repair broken window screens.
Cover pools and hot tubs when not in use.
Maintain and inspect your home's gutters.
Our Mosquito Control Process
Since mosquitoes are prevalent outdoors and near any bodies of water, it's always a good idea to practice lawn management. However, the only way to fully control the mosquito population is through a professional pest control company trained in mosquito control.
That's why our service specialists work with you to deliver an effective solution. We begin with an inspection along the perimeter of your property, looking for conducive conditions like standing water and hanging foliage.
Once the inspection is finished, we report our findings to you, so we can go over the necessary treatment. We perform a monthly treatment during which a backpack fogger is used around the perimeter of the home. During this step, we make sure to get underneath leaves, in shaded areas, and any other conducive conditions.
Besides our backpack foggers, we also make use of mosquito misting systems. These are fixtures that we attach to exterior furniture like AC units, pool heaters, and other similar furniture that will mist a product designed to keep mosquitoes away.
Reduce Mosquito Populations On Your Houston Property
Do you have a mosquito problem? Contact Pest Stoppers for your free estimate and mosquito control that's done the right way! Learn more about our home pest control and commercial pest control services.
Request Your Free Inspection
Complete the form below to schedule your no obligation inspection.